Since my father's passing I have been spared of the ritual of visiting relatives during the Lunar New Year holidays. To be honest, there is little to do, especially when in good times more shops and restaurants are closed. This year even the gym was closed for the first three days.
Usually I don't travel during the New Year holidays, because I hate paying an outrageous extra to set my feet on foreign soil squeezing through Cantonese-, and now Mandarin-speaking tourists. I used to go to the karaoke and sing for a couple of hours on the third day of the New Year, but again it isn't much fun unless I have something to vent.
Over the past few years I have picked up something new – going for a walk or a short hike around Hong Kong but avoiding the crowds at shopping malls or the New Year Fair. Even in the middle of the city, there is always a haven where I can take a few deep breaths of fresh and cool air.
Thanks to the lovely weather this year, I took up a slightly tougher challenge by going for three hikes in four days. In addition to the first one through the Tai Tam Reservoirs on New Year's day, I went up Dragon's Back on my own on the third day of the New Year, and a short walk with two friends to Po Toi O and Fat Tong Mun near Clearwater Bay on the fourth.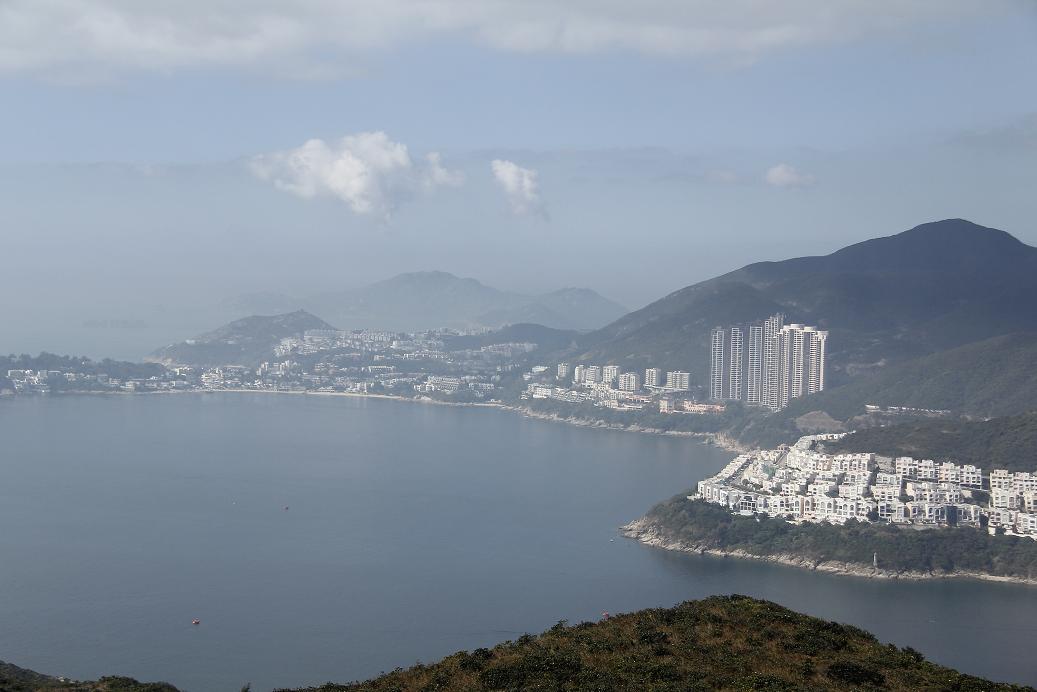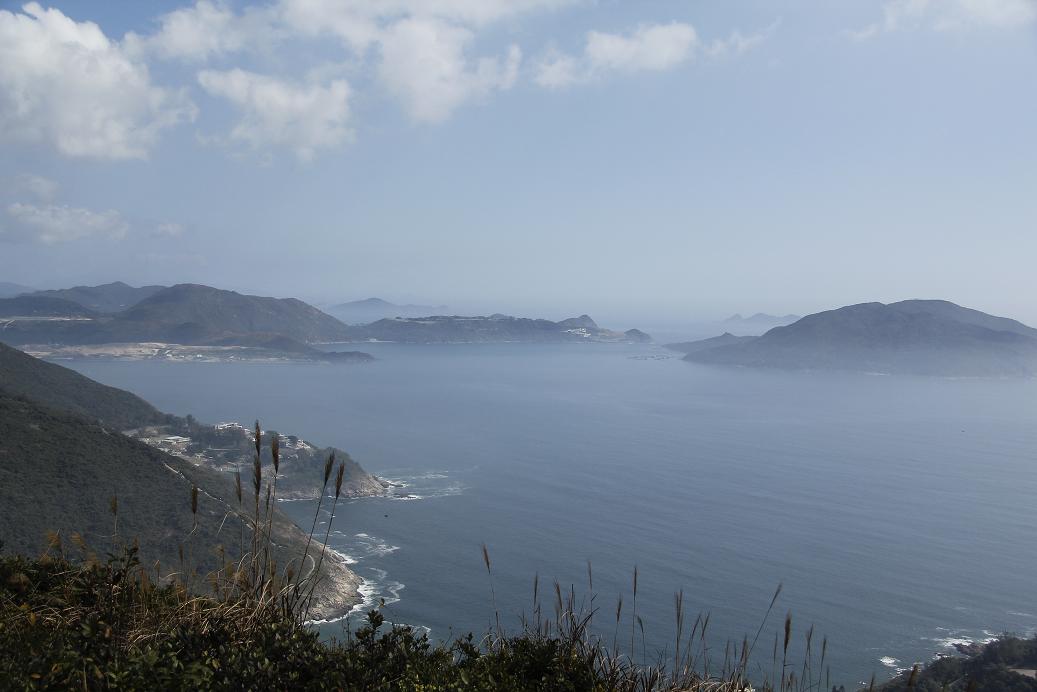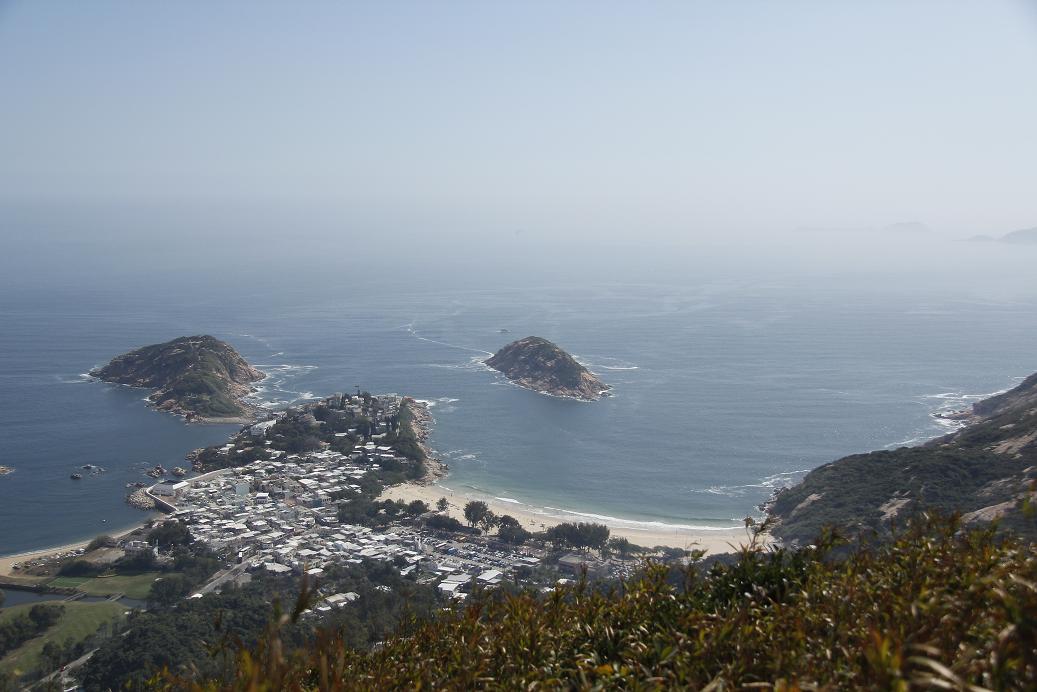 I have always wanted to experience Dragon's Back, which was voted the Best Hiking Trail in Asia by Time magazine, but never had a chance because my hiking pals have been there for too many times and didn't bother to take me there. As I was having a dinner gathering at my buddy's place, I decided to take an early walk on Dragon's Back on my own after some desktop research. At the crossroad near the pavilion half way through I took the "wrong" route, a ragged, rocky path cutting across the mid-level slopes, but managed to return to the "right" track by turning right at a junction on Wan Cham Shan. I was grateful for my intuition with God's guidance because I managed to avoid the crowds along the way until I was leaving downhill in the opposite direction. The six-kilometre hike was pretty easy, but not easy enough for those who are unprepared. It took less than two hours, including a number of short breaks for photo-shooting and a few sips of water. It was a bit tiring under the beaming sun, but the effort was well paid off by the breath-taking scenery of Shek O, Tai Tam and Stanley. Even Ling Kok Shan to the east of Lamma Island was visible despite the light smog.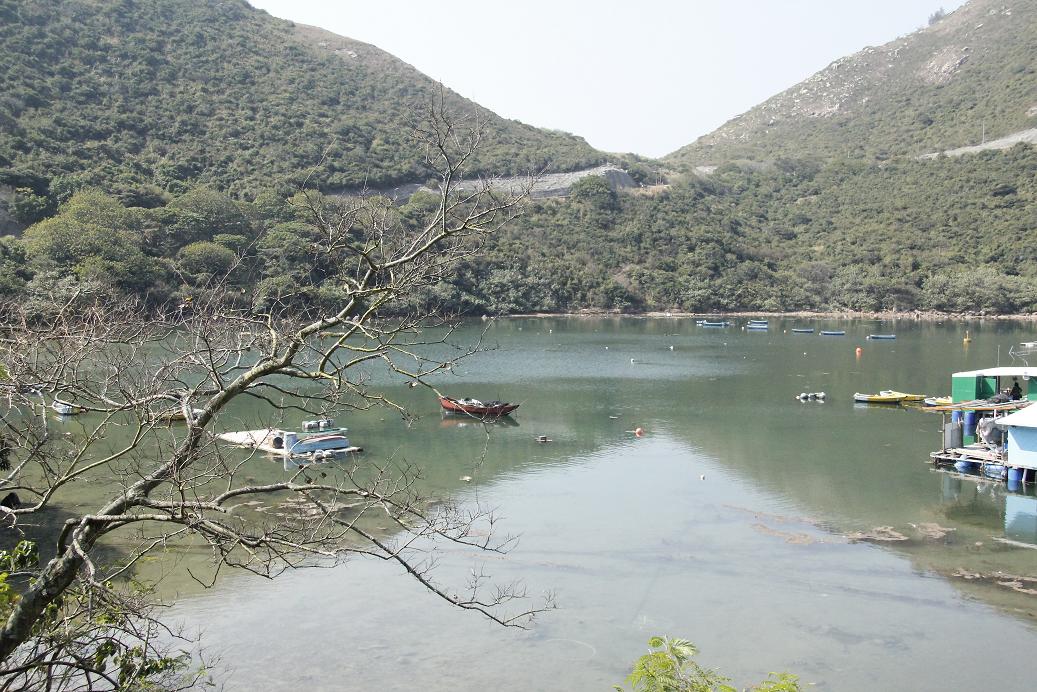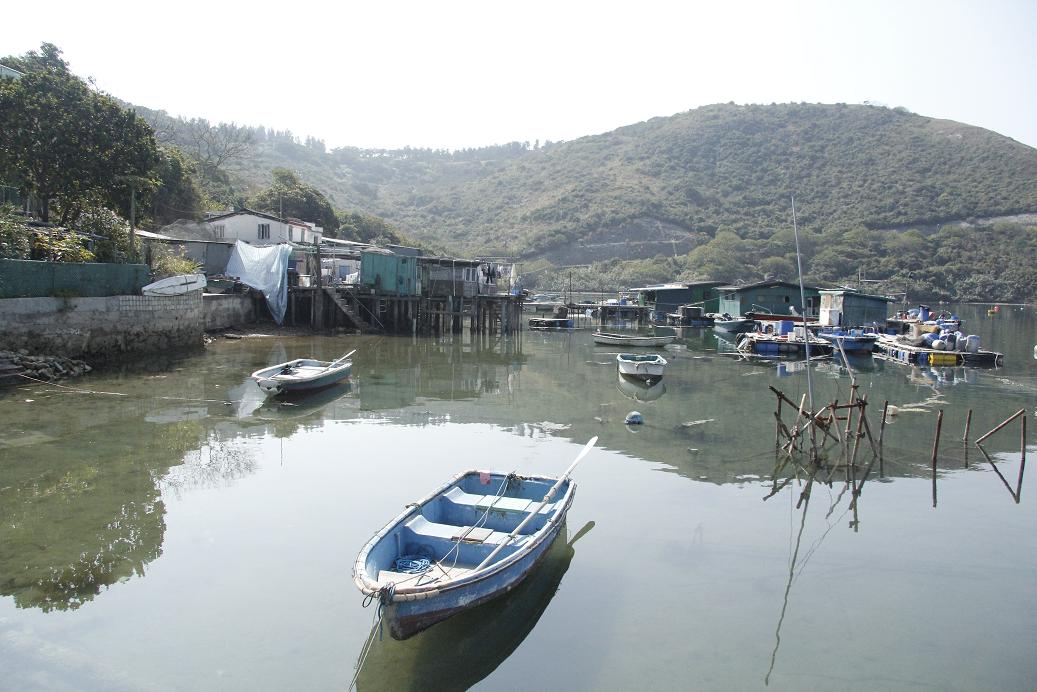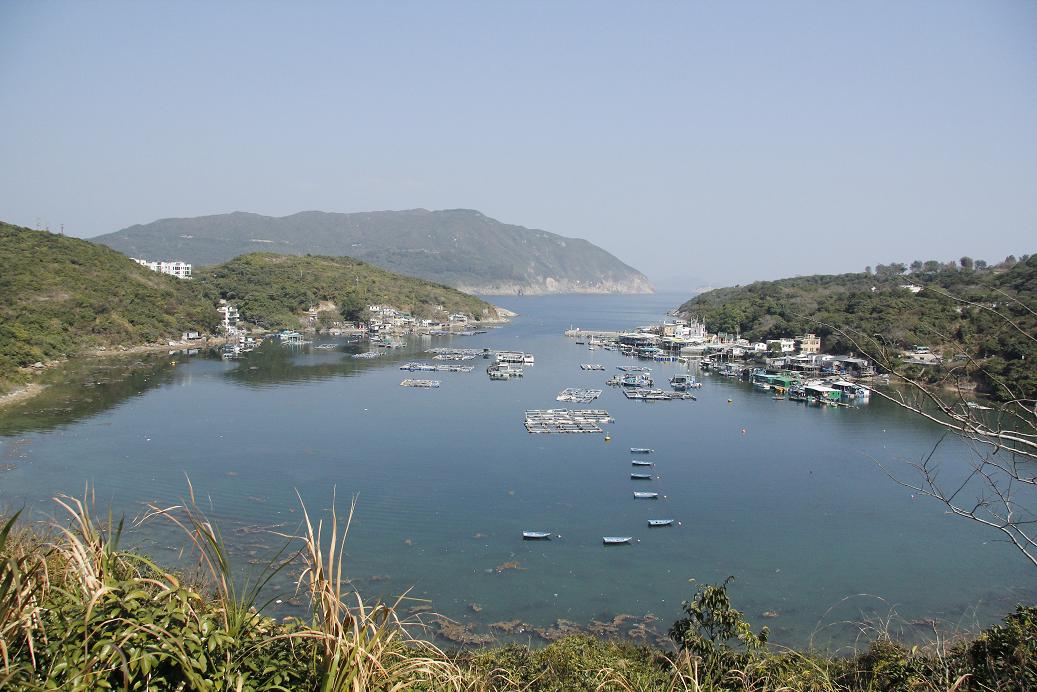 The short walk to Po Toi O and Fat Tong Mun was equally, if more, enjoyable. A 20-minute minibus ride from Po Lam, Tseung Kwan O, took us to a small, primitive fishing village that conjures up historical images of early Hong Kong. The sapphire waters and the green mountains sparkling under the clear sky were by all means mesmerising and refreshing. Just by looking up and down the beautiful landscape was more than enough to set one's mind at ease. Everything that bothers us in daily life shrinks to worthless trivialities all of a sudden. What was even more rewarding was a mouth-watering seafood lunch at the end of the walk.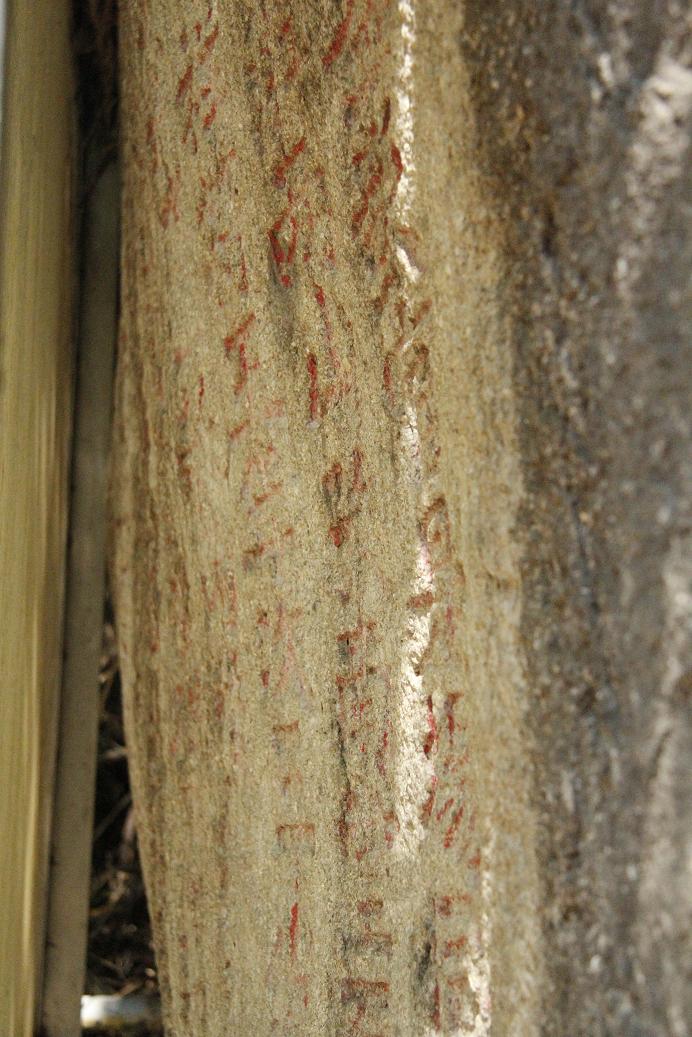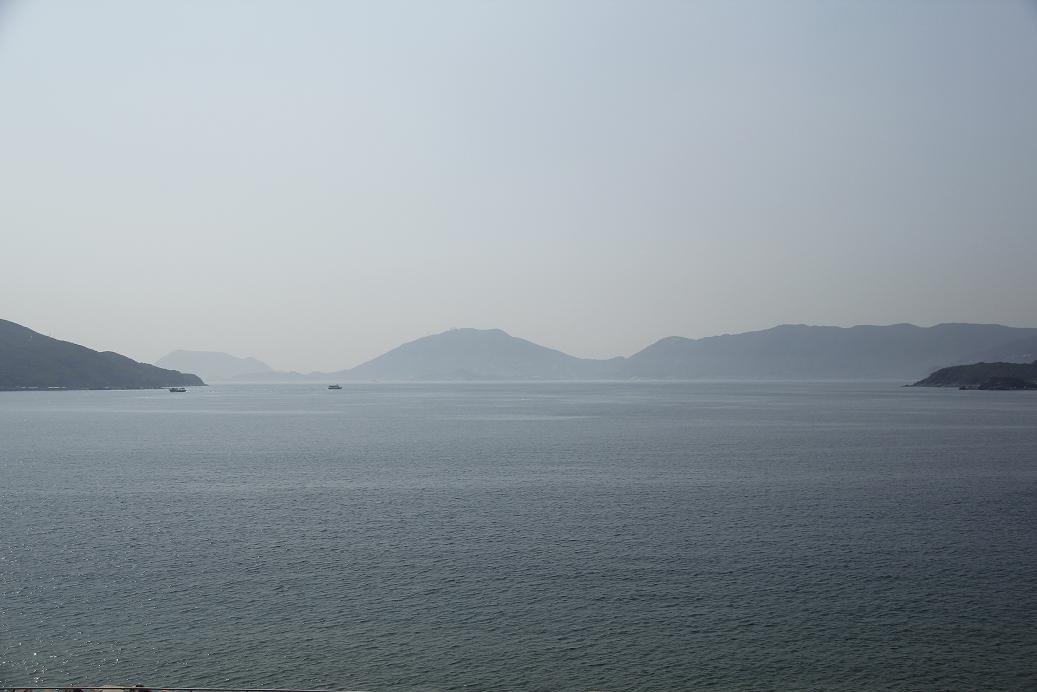 We also visited a stone inscription dated back to the final years of the Southern Song (1127-1279), which I had longed for many years, on our way to Hong Kong's oldest temple in worship of Tin Hau, or Goddess of Heaven, at Fat Tong Mun, the famous marine channel to the east of Hong Kong that made its name as a customs checkpoint as early as the Southern Song. Unfortunately the plastic shield protecting the inscription has turned terribly yellow and the original inscription is no longer visible. Visitors who want to read the inscription will have to depend on a transcript on a steel plaque installed by the Antiquities and Monuments Office a few metres away. All I could do was to sneak my camera between the shield and the rock to take a creepy snapshot. No visitor we met showed any interest in the inscription, but it was one of the few genuine artefacts of the Song Dynasty (960-1279) in Hong Kong. This is why I was so excited to see it personally and yet so disappointed at the poor condition of the plastic shield that prevented me from appreciating the inscription in detail.
Perhaps it has something to tell about the disinterest and low historical awareness in Hong Kong, especially when it is about a remote past centuries before British colonialism and the turmoil of modern China that is seen as having no relevance to us in the twenty-first century?