Based on what I have read over the years and what has been excavated from historical sites around Hong Kong, particularly the construction site of the Shatin-Central Link in To Kwa Wan, I am more convinced than ever that Hong Kong was not necessarily a barren rock as the British set their feet on the shores of Hong Kong Island. At the dawn of the Song Dynasty in the second half of the tenth century, Hong Kong had been a busy transit of international vessels making their way to China through the roaring waters. In different parts of Hong Kong, there were also considerably developed settlements with people engaged in various occupations.
Pearl collection was one of the long lost businesses of Hong Kong. The other better known one, and official as well, was salt production.
So where were the pearls found? The Kingdom of Southern Han (917-971 AD) founded a pearl collection site called Meichuandou in 963 AD, where residents were forced to collect pearls in the deep waters barehandedly. Up to 8,000 troops were sent to station around the area. Although it was widely believed that Meichuandou was located somewhere near Tai Po today, I never came across any evidence in the primary sources. Some said it was in Yuen Chau Tsai, some others insisted it was Sam Mun Tsai.
I still have no idea whatsoever who is right, but found one more vote for Sam Mun Tsai in a leisure walk there on the third and last holiday of the New Year.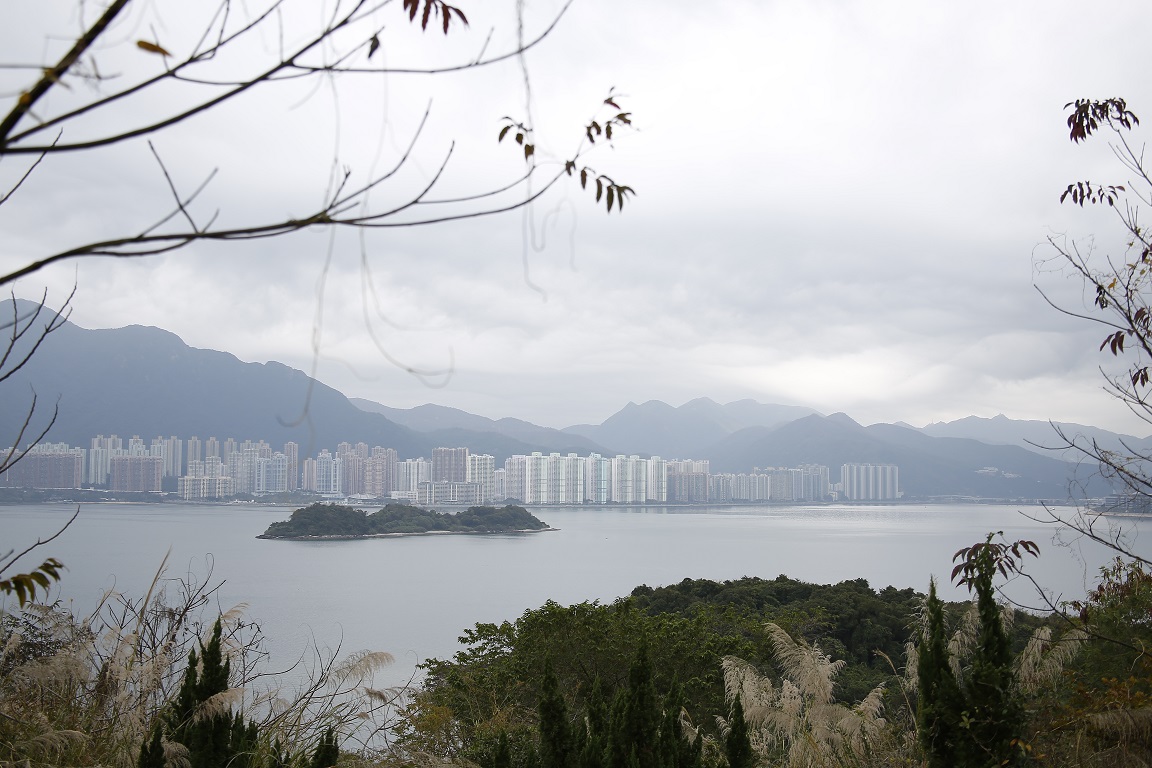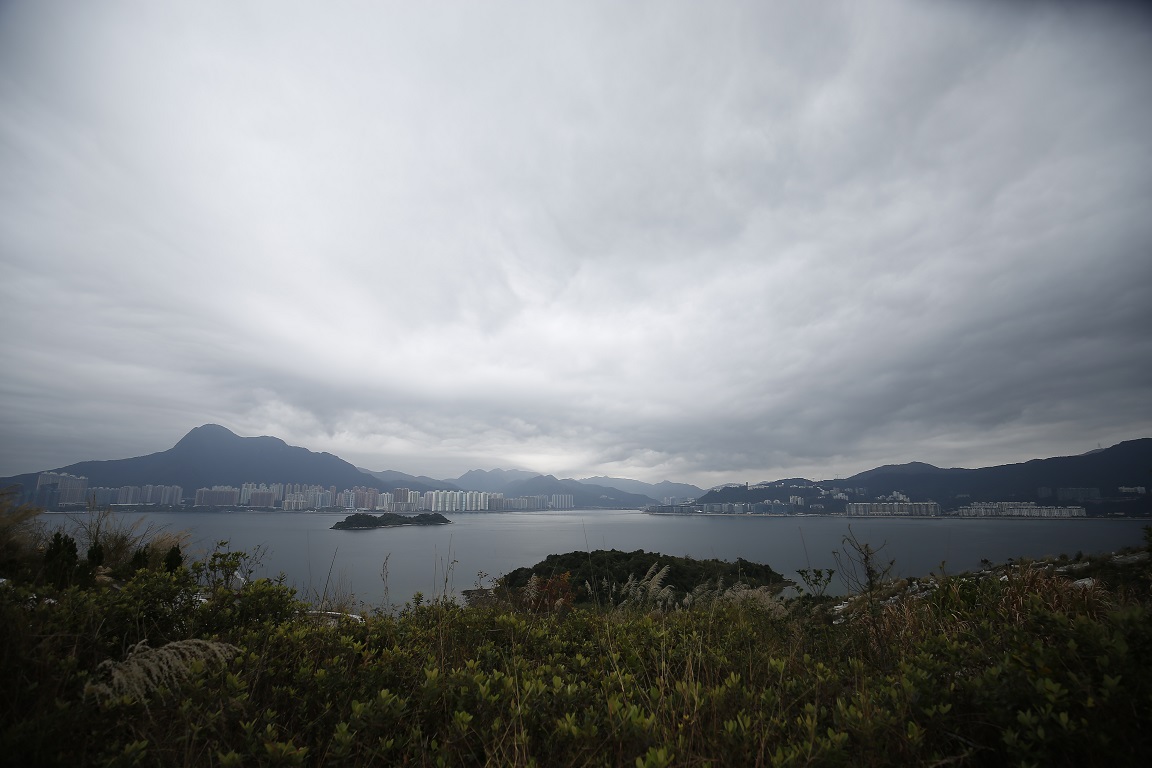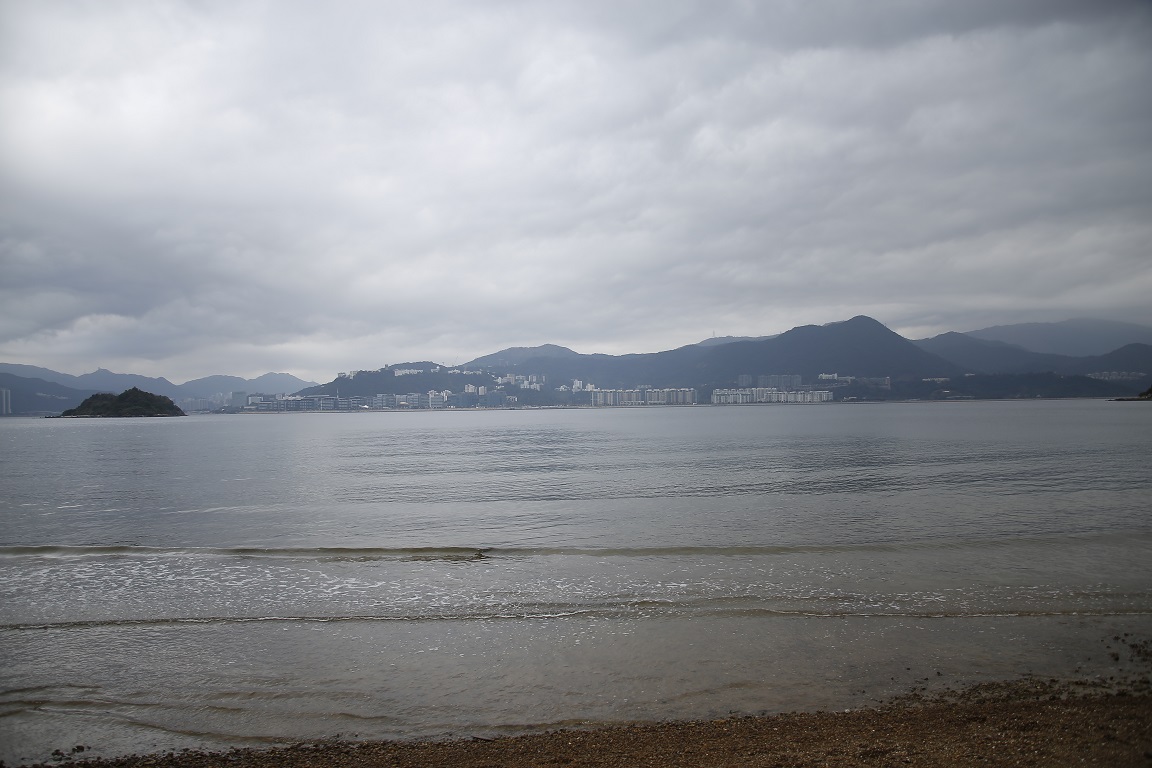 This was my first visit to Sam Mun Tsai, although I have heard about it for many years. Neither did I have any clue whatsoever where it exactly is until arriving at the small private pier looking over to the Tolo Harbour after the 45-minute minibus ride from Tai Po Market station. It is a remote corner at the tip of a small peninsula stretching out from Tai Po, with the opening of the Tolo Harbour right at its south. Facing southward, you can see a suffocating fortress of residential blocks under Ma On Shan on the left, and the densely built slopes of The Chinese University of Hong Kong on the right.
But the area should not be called Sam Mun Tsai, at least before 1965. Its original name should be Yim Tin Tsai, sharing the same name with an abandoned Hakka village on an outlying island in Sai Kung, where most of the indigenous villagers were named Chan and devout Catholics. According to the photo exhibition at the entrance to the Sam Mun Tsai village, what we see now are government-built settlements for fishermen relocated from Sam Mun Tsai near Pak Sha Tau, Sai Kung, when the Plover Cove Reservoir was built. The village, literally known as Sam Mun Tsai Fishermen's New Village, was open in 1965 by then-governor Sir David Trench.
The village was dotted with two-storey, long-stretched residential blocks housing about 20 homes each. At a glance, the flats look pretty small at no more than 300 square feet per unit. It is noteworthy that many homes have a hand-painted red cross above their doors, probably indicating that the dwellers are Christian (not sure if they are Catholics or Protestants though).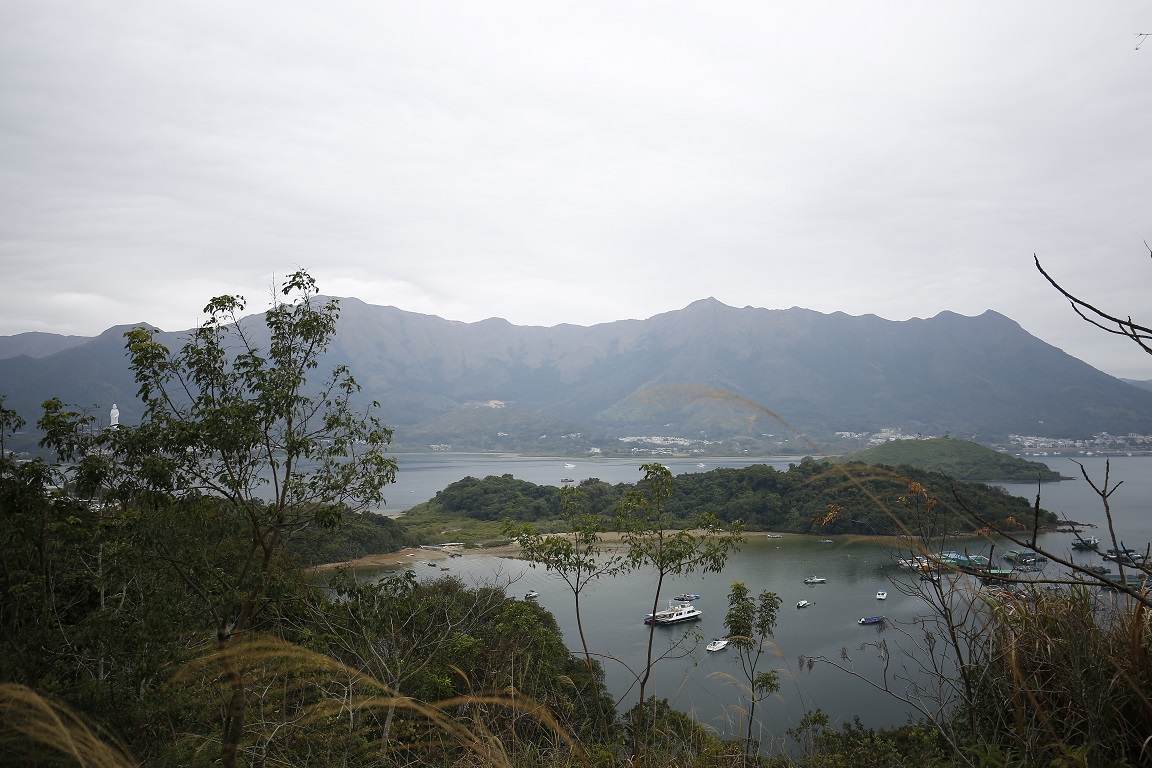 The reason of visiting Sam Mun Tsai was not so much about an old resettlement of the fishermen, probably the oldest occupation in Hong Kong, but Ma Shi Chau Special Area of the Hong Kong Geopark. Although I can't recall anything learned from the geography class, the 30-minute walk to Ma Shi Chau was quite refreshing. Along the way you will never lose sight of all the peaks of Pat Sin Leng and the enormous white statue of Avalokiteśvara of Tsz Shan Monastery in the backdrop. The extensive fish farms, fishing boats and nets in the quiet waters beneath Pat Sin Leng only serve to remind us where Hong Kong had originally come from.
But the walk could be somewhat uneasy for some, especially in the Lunar New Year holidays, because the hills were covered with countless graves and tombstones of the deceased villagers. The cemetery stretches from the hillsides surrounding the abandoned village school and radiates along the slopes of Sam Mun Tsai in all directions. You simply can't avoid eye contact with the graves even if you look out to the far.
Walking on a well-built stone path cutting across the grave-filled slopes bring visitors to Ma Shi Chau, a densely vegetated island full of volcanic rocks dating back to 2.5 million to 2.9 million years ago, the second oldest in Hong Kong. Most of those rocks are distinctively red in colour, some as much as the clay courts in the French Open, quite different from what we used to see around Hong Kong. Some of them even look black, covered with substances similar to coal, formed by fossilised plants as a result of biological and geological processes before the first human beings were conceived.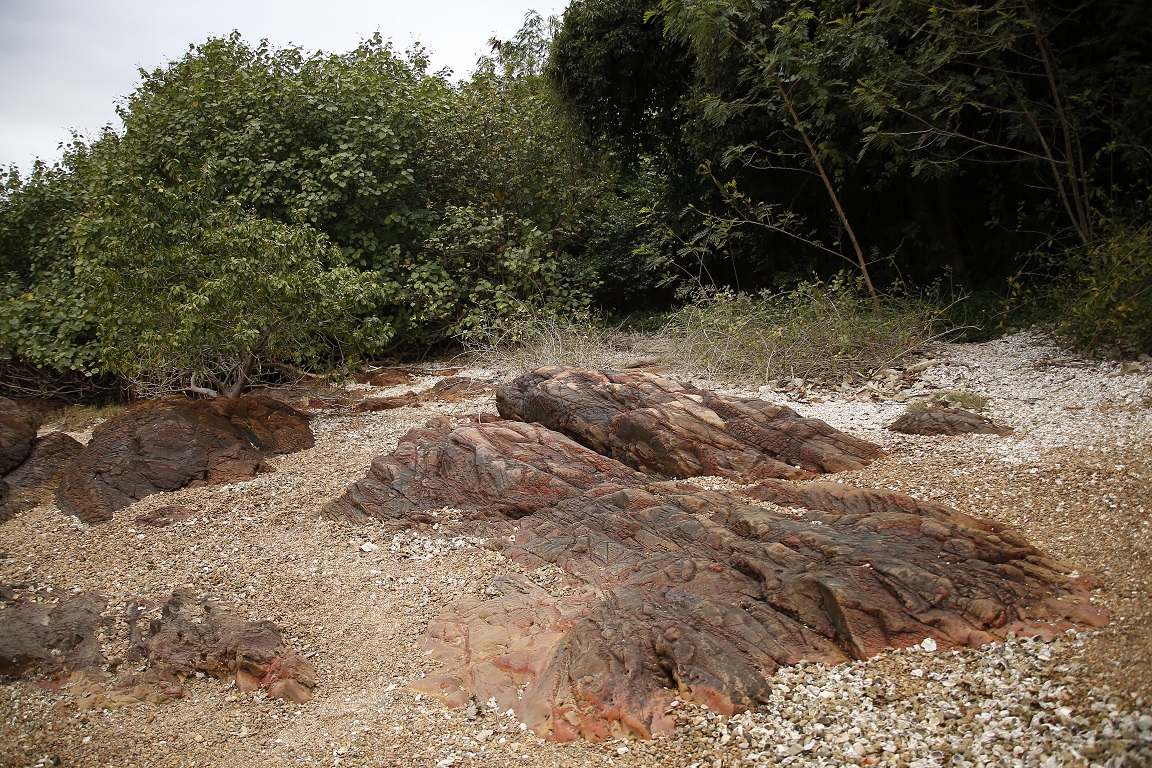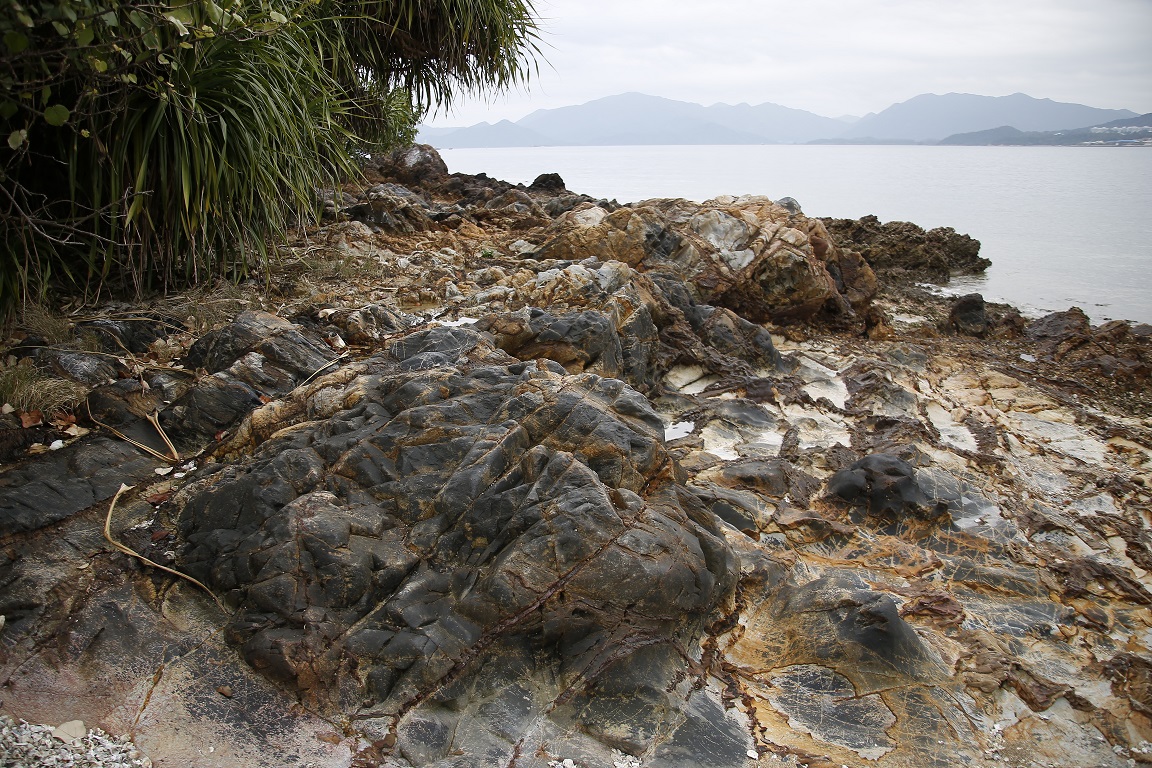 Indeed, Ma Shi Chau was pretty well protected with rugged, undisturbed shores and vibrant marine life, if you pay attention close enough. It feels somewhat surreal to see tiny crabs and lobsters moving around the gaps and holes of the millions-of-years-old rocks under your feet, where artificial evidence of human civilisation are lying around across the waters. But the nature is not always benevolent, as we should always bear in mind. In fact, the tombolo linking Sam Mun Tsai and Ma Shi Chau is littered with dead, rotten fish of all sizes and huge heaps of shattered sea shells, indicating how destructive, and ruthless the forces of nature can possibly be. This is because the tombolo will be flooded by rising tides every day, cutting off access from Sam Mun Tsai to Ma Shi Chau.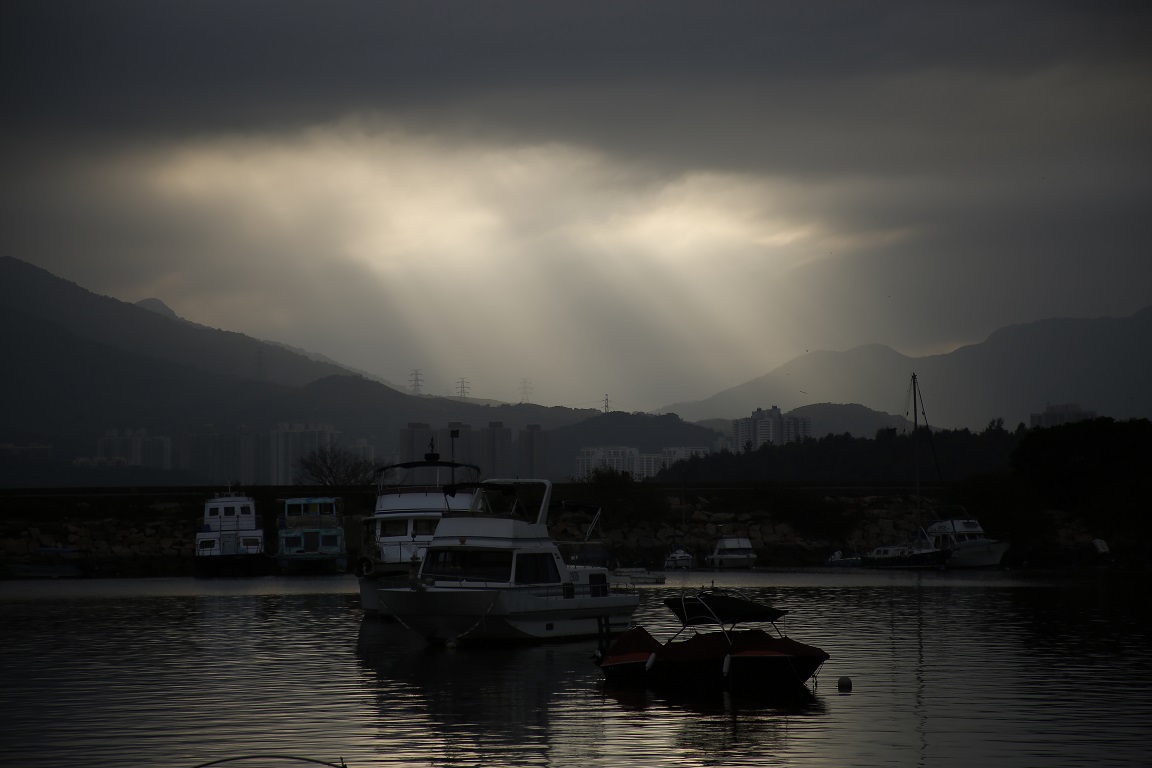 After all, humans are but part of the nature. For centuries and millennia we have shamelessly claimed supremacy over other fellow co-habitants, and it is now time to develop a greater sense of responsibility by making this world more sustainable and suitable for habitation. I don't know if extinction is inescapable for all forms of life, as some may believe, but there is little doubt that we, the depleters and destructors of the natural world, should compensate for the damages we have caused. Apparently I have no crystal ball to see for how much longer the current landscape will survive, relatively untouched by human settlements, if destruction. And I can only hope my disappointments and frustrations with many aspects of life here in Hong Kong would vanish in no time. The crepuscular rays, nicknamed Rays from Jesus in Cantonese, from afar when we left Sam Mun Tsai were by all means welcome as a token of hope and encouragement.
We simply need some indication of hope and direction to get out of the darkness.