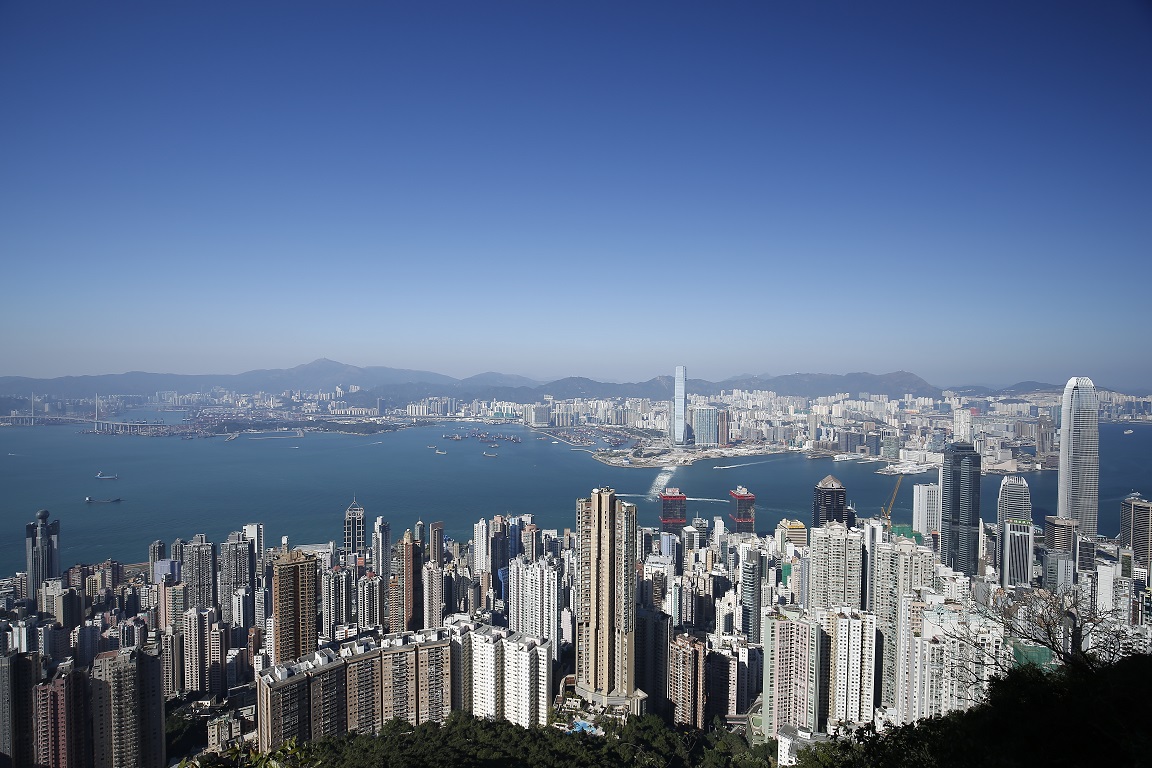 For me, the Year of the Goat/Ram/Sheep was full of despair and distress. I can't even remember what was memorable but positive. Of course I should be grateful that everything seems to have settled by now, but there is still a long way to gather myself together. Indeed, I could barely do so even though I know deep inside the rough tides have yet to be calmed. While it is fully acknowledged that there is no way out to the problem but to sweep it under the carpet and let it rot, the mere thought of having an untreated scar really bothers me.
On this first day of the Year of the Monkey, I didn't even have any intention whatsoever to climb the Lion Rock. After some pondering I forced myself to have a light hike on Lung Fu Shan and Victoria Peak, starting from the junction of Hatton Road and Kotewall Road. I used to take this trail to Victoria Peak some 20 years ago, but haven't been there for more than a decade. To my surprise, the 45-minute walk (including a detour to the abandoned battery in the pinewood on Lung Fu Shan) was much more exhausting than I can remember. Perhaps I'm growing old, or just getting seriously out of shape. The burden of a camera and two lenses should have little to blame.
It was an extraordinarily good day with warm sunshine, bright blue sky and a refreshing breeze. The non-stop uphill walk on the slope of about 30-45 degrees was inevitably body-heating, but it became quite chilly on Lugard Road when the winter monsoon wind from the northeast confronted visitors appreciating the spectacular view of Kowloon across Victoria Harbour.
In traditional Chinese literature, climbing the heights for a spectacular view of the far and wide values way more than the breath-taking experience. It also offers an opportunity to think about oneself, and the society in which one lives. Looking down from afar does not spare us from all the problems and questions in reality. Distance just takes us away from the meticulous, trivial daily chores and remind us of the big picture. It calms us down and helps us re-focus on what is truly important. Perhaps this is why many poets said they were 'afraid' of climbing the heights, usually a tower but also somewhere up in the hills where the city was visible. Scenery always reminds us of the beauty of our dwelling place, and it also presses us for a solution to the countless problems plaguing it to maintain its beauty.
Staring at the Lion Rock and Tai Mo Shan across the harbour, however, I felt overwhelmed by tides of hopelessness and helplessness never experienced before. Perhaps this also explains why I couldn't hold my tears watching the Lunar New Year parade on television – the best wishes have become unbearably bitter sarcasm contradicting the harsh reality.